DICHIS SIGNATURE EVENTS - UNFORGETTABLE EXPERIENCE
DICHIS SIGNATURE EVENTS - UNFORGETTABLE EXPERIENCE
Prove it to her with flowers!
DICHIS Signature Flowers —
Boutique Shop
Is a second home for our business, where you come and indulge with wonderful flower arrangements. There you will be greeted by some of our best florists, that will assist you in finding the high-end bouquets for any occasion.
Sending flowers is a great way to express sentiments, show your gratitude or celebrate any occasion! DICHIS guarantees safe and on-time delivery of all bouquets. We are not only sending pretty flowers, we send a colourful package of pure joy, to bright up the day for your special someone.
Receiving flowers is one of the best feelings in the world. You feel happy, wanted, loved! If you want to be the reason behind someone's smile today, you should send them fresh, beautiful flowers!
The perfect bouquet does exist! And the one you are looking for awaits you in our outstanding collection! We can even make you a personalised one, with your favourite flowers and colour palettes to suit your needs.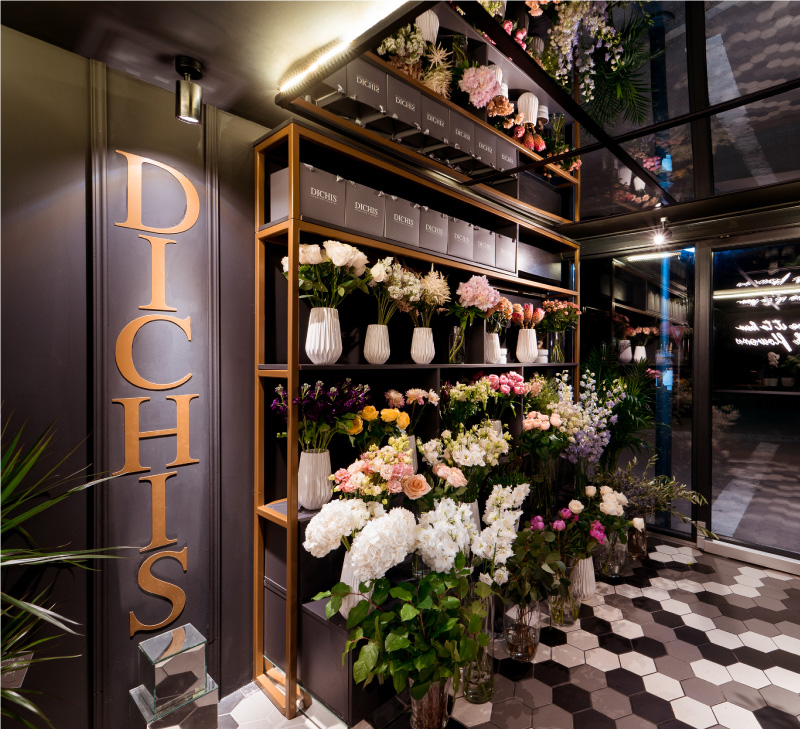 SCROLL DOWN
---